*Rates vary per location. For specific rates, contact your local recruiter.
$600 bonus for each RN, LPN, CNA/STNA or NCA you refer!*
*Rates are subject to change and are effective as of 03/29/2020

Find Your Next Per Diem Assignment!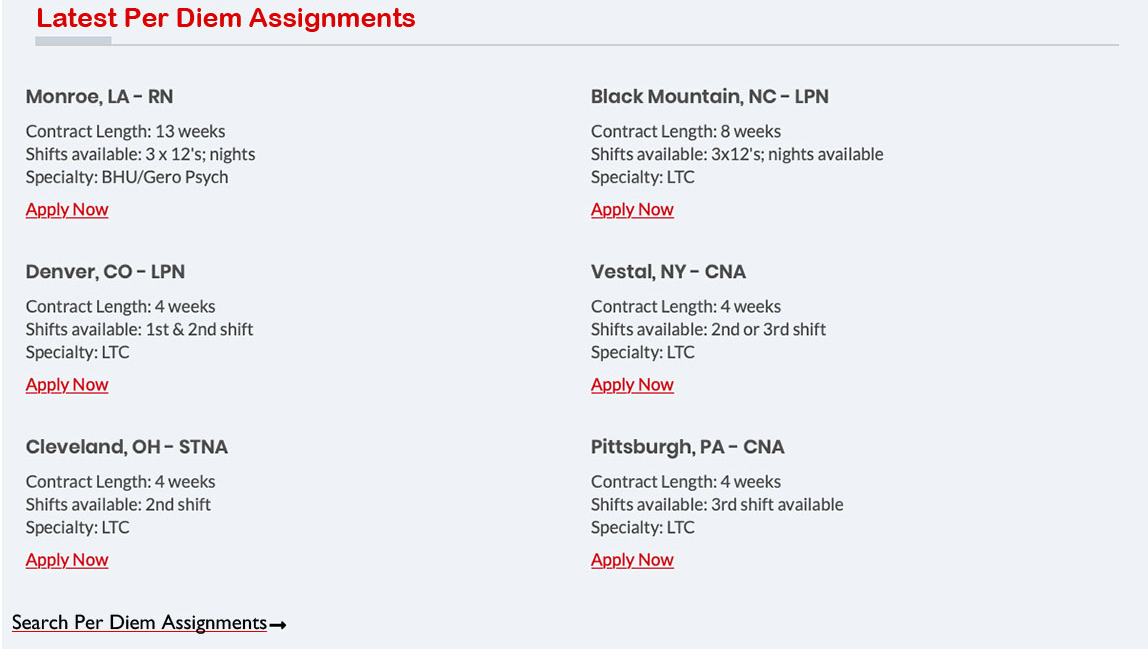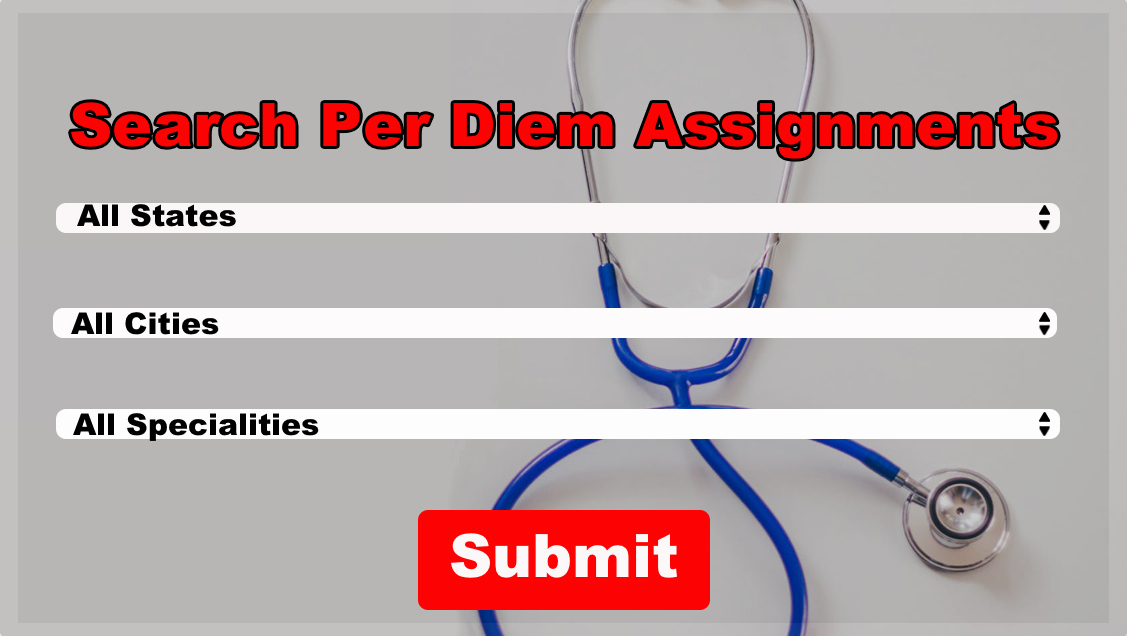 Experienced Medical Staffing Consultants
DNA has many combined years of experience in the medical staffing industry and has been in business for 14 years. We provide staff for hospitals, skilled nursing facilities, assisted living facilities, medical offices, group homes, school systems, prisons and more. Our staff can also assist in Home Care and Hospice Care.
DNA understands that healthcare is not strictly a 9 a.m. – 5 p.m. industry; therefore, we have an experienced team of administrative employees and dedicated schedulers available over three different shifts, who are ready to assist you, 24/7! DNA does not utilize a third – party answering service. Our trained employees will be working around the clock to assist you with your staffing needs any time they arise.
Cost Savings For Our Clients
Our services significantly reduce your benefits, workers' compensation, insurance, and recruitment costs. Working with DNA will also provide you time-saving benefits by ensuring you have staff for regular days and during times of crisis.
Additional Staff For Difficult Periods
When illness, vacation time, holidays and census growth leave your facility short-handed, we are here to provide you with additional staff to keep your day running smoothly and as planned.
Qualified And Screened Employees
DNA employs over 6,000 staff. Before we place any of our medical professionals in a facility or home, our employees complete a comprehensive screening process. At DNA, our goal is to offer our clients readily available staff to fulfill their facility's needs.

Dedicated Nursing Associates Hiring Process:
Phone Interview
Screen Resumes
Personal Interview
Orientation And Testing

HIPAA
Fire Safety
Dementia And Alzheimer's
Cultural Diversity

Professional Reference Checks
Credentials For Employment

License / Certification
Education Verification
Current Physical and 2-Step TB
CPR / ACLS

Drug Testing
Background Checks

Act 33 (Child Abuse)
Act 34 (Criminal)
FBI Clearance (If Required)
Trained Employees Ready To Assist You!

DNA Named 22nd Fastest Growing Staffing Firm in the US 2019
DNA Named 11th Largest US Per Diem Nurse Staffing Firm in the US 2019
DNA Named 37th Largest Healthcare Staffing Firm in the US 2019
DNA President and CEO Added to Staffing Industry Analyst Staffing 100 North America List for 2019
DNA Named 45th Largest Healthcare Staffing Firm in the US 2018
DNA Named 12th Largest Per Diem Nurse Staffing Firm in the US 2018
DNA Named 5th Fastest Growing Staffing Firm in the US 2018
DNA Named 13th Largest Per Diem Nurse Staffing Firm in the US 2017
DNA Named 4th Fastest Growing Staffing Firm in the US 2017
2017 North American Staffing 100
DNA Named 2nd Fastest Growing Staffing Firm in the US 2016
DNA has earned the Joint Commission's Gold Seal of Approval
Member of the Pennsylvania Homecare Association
Licensed with the Pennsylvania Department of Health
Certified Partner with the Council on Aging
Member of the National Association of Travel Healthcare Organizations
Joint Commission, PHA, PA Department of Health, COA