Dedicated Nursing Associates is a technology driven medical staffing and home care firm headquartered in Delmont, PA with offices in Lewisburg, PA, Allentown, PA, Columbus, OH, and Charlotte, NC.  We provide our clients with highly experienced and reliable healthcare professionals in all 50 states.  We've been in business for over 17 years and we truly understand the needs of both our clients and employees.  We provide healthcare and medical staffing services to over 8,000 clients and employ over 10,000 nursing and healthcare professionals.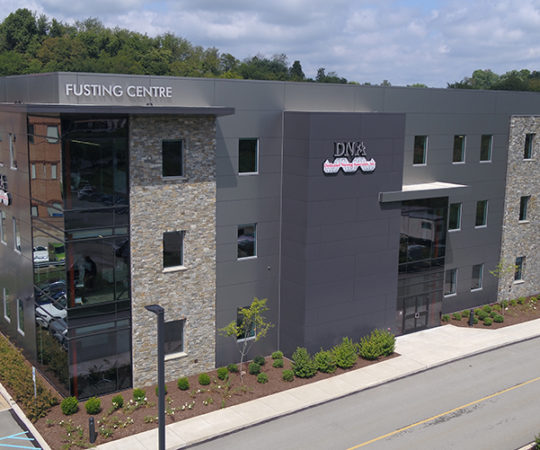 We specialize in five major areas including: nursing, home health care, hospice, allied health, and behavioral health. We work with a variety of clients such as hospitals, long-term care facilities, assisted living facilities, home care, hospice care, home health, medical offices, group homes, schools, corporate facilities, and many more. Our clients have several options to meet their staffing requirements including per diem, travel and contract nursing, temp-to-hire, and direct placements. Check out our healthcare careers page for open positions.
If you are looking to jumpstart your corporate career, DNA is a great place to apply and cultivate your skill set.  We offer competitive pay and benefits including weekly pay, PTO, and a 401k plan.  Enjoy amazing company events and team-building activities where you can get to know your co-workers and colleagues.  Take a look at our corporate careers page for open positions in your area.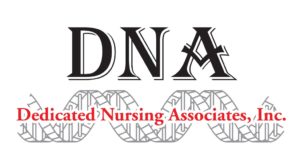 DNA Awards and Achievements
DNA Named 18th Largest US Per Diem Nurse Staffing Firm 2022
DNA Named 47th Largest US Travel Nurse Staffing Firm 2022
DNA Named 52nd Largest US Healthcare Staffing Firm 2022
DNA Named 88th Fastest-Growing Staffing Firm in the US 2022
DNA Named 17th Largest Per Diem Nurse Staffing Firm in the US 2021
DNA Named 21st Fastest Growing Staffing Firm in the US 2021
DNA Named 38th Largest Travel Nurse Staffing Firm in the US 2021
DNA Named 41st Largest Healthcare Staffing Firm in the US 2021
DNA Named 17th Fastest-Growing Staffing Firm in the US 2020
DNA Named 11th Largest Per Diem Nurse Staffing Firm in the US 2020
DNA Named 35th Largest Travel Nurse Staffing Firm in the US 2020
DNA Named 22nd Fastest-Growing Staffing Firm in the US 2019
DNA Named 11th Largest US Per Diem Nurse Staffing Firm in the US 2019
DNA Named 37th Largest Healthcare Staffing Firm in the US 2019
DNA President and CEO Added to Staffing Industry Analyst Staffing 100 North America List for 2019
DNA Named 45th Largest Healthcare Staffing Firm in the US 2018
DNA Named 12th Largest Per Diem Nurse Staffing Firm in the US 2018
DNA Named 5th Fastest Growing Staffing Firm in the US 2018
DNA Named 45th Largest Healthcare Staffing Firm in the US 2018
DNA Named 12th Largest Per Diem Nurse Staffing Firm in the US 2018
DNA Named 5th Fastest Growing Staffing Firm in the US 2018
DNA Named 13th Largest Per Diem Nurse Staffing Firm in the US 2017
DNA Named 4th Fastest Growing Staffing Firm in the US 2017
2017 North American Staffing 100
DNA Named 2nd Fastest Growing Staffing Firm in the US 2016
DNA has earned the Joint Commission's Gold Seal of Approval
Member of the Pennsylvania Homecare Association
Licensed with the Pennsylvania Department of Health
Certified Partner with the Council on Aging
Joint Commission, PHA, PA Department of Health, COA