Benefits Of Selecting DNA For Your Home Health Care Needs
Are you looking for a professional home health care provider?
Dedicated Nursing Associates (DNA) strives to be the first choice in home health care staffing by consistently demonstrating excellence in our field through a team of compassionate, reliable, energetic yet professional individuals. DNA believes in having the absolute highest standards in healthcare and an understanding of our clients' needs while enhancing the quality of life of all those we touch.
Dedicated Nursing Associates has the belief that we can help overcome the stereotype that circulates throughout the healthcare community in regards to agency staffing. We specialize in home health care and provide quality service to our clients, meeting their needs both professionally and financially. At DNA, we place an emphasis on employing the most talented and compassionate caregivers to ensure that we provide our clients with an effective, reliable, and flexible service.
Our purpose is to provide caregivers who are not only qualified, but are caring and compassionate. DNA ensures that clients can remain in their home as long as possible and receive the love and care they deserve. To sum it up, our caregivers are highly skilled and also have enormous hearts!
DNA provides in-home health care services for state cases, self-pay, workers' compensation, and insurance cases for individuals who are 18 years or older. We take additional steps to ensure that the client is our #1 focus and will take the time to meet with each client to determine:
What's important to you, the client?

The perfect schedule to meet your wants and needs.

How we can assist you to accomplish your goals.

Safe ways to help you remain in your home. We will advocate on your behalf to receive additional services and equipment necessary to maintain your safety.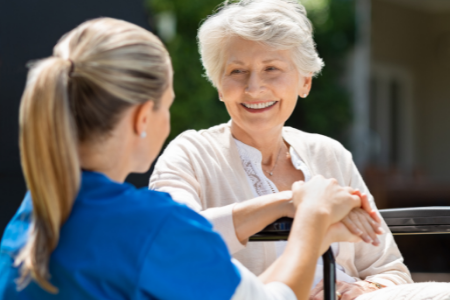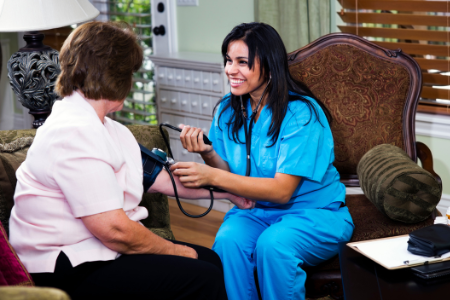 Our Services Include, But Are Not Limited To:
Socialization And Recreational Activities
We accept private pay and long-term care insurance. We are also contracted through the Department of Public Welfare and the Office of Long Term Living to provide services through the following waivers:
Benefits Of Selecting DNA As Your Home Care Provider:
DNA supplies medical staff to hospitals, nursing facilities, group homes, hospice and prisons throughout all 50 states.

Our company has been in business for 15 years and has many years of combined experience in the medical staffing industry.

Monthly schedules so you know who is scheduled to come into your home.

DNA is open 24/7. Our internal employees are trained and available to assist you during all shifts. We do not utilize a third-party or answering service.
Dedicated Nursing Associates Caregiver Hiring Process:
Screen Resumes
Personal Interview
Professional Reference Checks
Credentials For Employment

License / Certification
Education Verification
Current Physical and 2-Step TB
CPR / ACLS (As Required)
Drug Screening
Background Checks

State Clearance
Child Abuse Clearance (As Required)
FBI Clearance (If Required)
Trained Employees Ready To Assist You!
Our headquarters is located in Delmont, PA with offices in Murrysville, PA, Allentown, PA, Lewisburg, PA, Dayton, OH, Columbus, OH, and Charlotte, NC.