DNA is Dedicated to our Employee's Health and Well-Being
COVID-19 Information
With the recent outbreak of the Coronavirus (COVID-19), we wanted to inform our employees about the best practices. As we continue to receive information, we'll update these guidelines. 
This page was last updated on Friday, March 27, 2020. 
Infection Risk
While the risk of infection at DNA is currently low, we encourage all members of our community to: 
Best Hygiene Practices
In response to the global Coronavirus (COVID-19) outbreak, employees are reminded to adhere to the following hygiene practices to maintain a clean environment:
Wash hands frequently and for at least 20 seconds after using the restroom, eating, and touching surfaces in public places.
If soap and water is not available, use a hand sanitizer, with at least 60% alcohol, when coming into contact with door handles, railings or shared spaces.
Avoid touching your face, eyes, and mouth. Avoid shaking hands.
Wipe down areas used before and after meal prepping and eating (break rooms, office spaces, etc.).
Wipe down commonly used items such as cell phones, office phones, writing utensils, computer mouse and keyboard carried in and out of the home, stethoscopes, and BP cuffs, etc.
Sneeze/cough into elbow/arm NOT your hands.
Avoid using face masks, as they are not recommended for healthy individuals.
Utilize these same precautions when at home and in your personal life as you do in the workplace.
Practice "Social Distancing" by staying at least 6 feet away from others. 
The White House Coronavirus task force recommended no gatherings of more than 10 people. 
Symptoms
If an employee is sick, especially with the following symptoms, DNA asks that you remain at home until symptoms have subsided:
Fever
Cough
Shortness of breath or difficulty breathing
Any other respiratory symptoms
High Risk Travelers
Ongoing community transmission of respiratory illness caused by the novel (new) coronavirus (COVID-19) is occurring globally.
Older adults and people of any age with serious chronic medical conditions should consider postponing nonessential travel.
Travelers should avoid contact with sick people and wash their hands often with soap and water for at least 20 seconds. If soap and water are not readily available, use an alcohol-based hand sanitizer that contains at least 60% alcohol.
All travelers should monitor their health and practice social distancing for 14 days after returning from travel.
Travelers who are sick with fever, cough, or have trouble breathing should stay home and call ahead before seeking medical care
What To Do If You Are Sick
If an employee is sick with the symptoms listed above, they are encouraged to:
Self-quarantine for 14 days.
Seek medical opinion at an Urgent Care, Emergency Room or Primary Care Physician. Please call ahead to explain your symptoms. (PLEASE call ahead before going to an office).
Receive medical documentation that they are cleared to return to work.
Healthcare employees are expected to follow the appropriate Call Off procedures including notifying their branch/recruiter and providing documentation for absences.
Call 1-877-PA- HEALTH (1-877-724-3258), or your local Department of Health, for consultation, support services and guidance.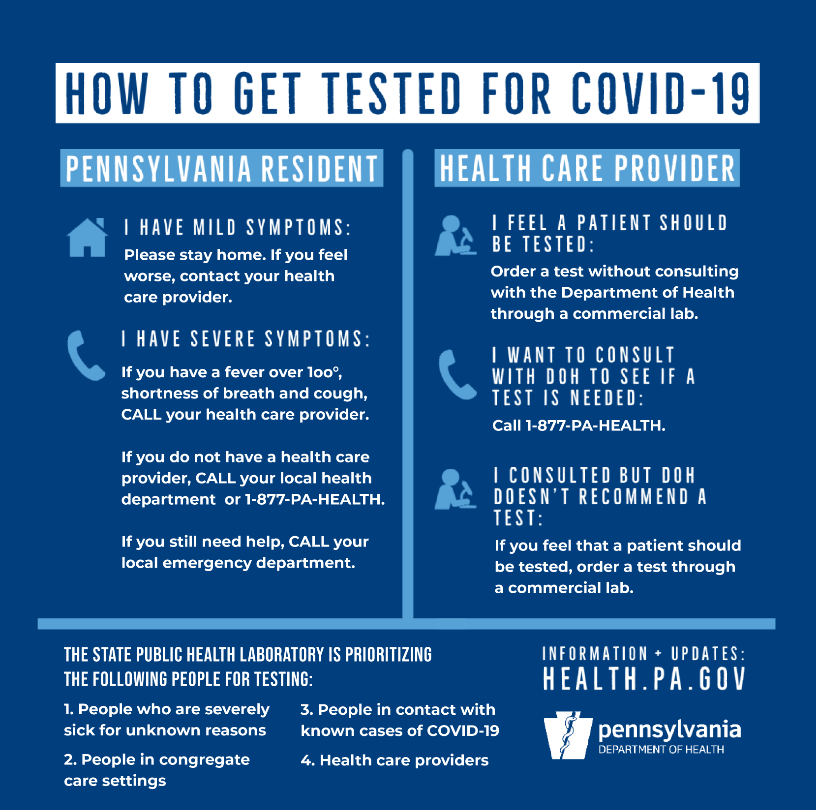 Return To Work Guidelines
If COVID-19 spreads to one of our home health communities, a plan has been created and instructions will follow.
Until then, we encourage all employees to follow the above guidelines and practice effective hygiene techniques.
DNA Named 22nd Fastest Growing Staffing Firm in the US 2019
DNA Named 11th Largest US Per Diem Nurse Staffing Firm in the US 2019
DNA Named 37th Largest Healthcare Staffing Firm in the US 2019
DNA President and CEO Added to Staffing Industry Analyst Staffing 100 North America List for 2019
DNA Named 45th Largest Healthcare Staffing Firm in the US 2018
DNA Named 12th Largest Per Diem Nurse Staffing Firm in the US 2018
DNA Named 5th Fastest Growing Staffing Firm in the US 2018
DNA Named 13th Largest Per Diem Nurse Staffing Firm in the US 2017
DNA Named 4th Fastest Growing Staffing Firm in the US 2017
2017 North American Staffing 100
DNA Named 2nd Fastest Growing Staffing Firm in the US 2016
DNA has earned the Joint Commission's Gold Seal of Approval
Member of the Pennsylvania Homecare Association
Licensed with the Pennsylvania Department of Health
Certified Partner with the Council on Aging
Member of the National Association of Travel Healthcare Organizations
Joint Commission, PHA, PA Department of Health, COA