August 16, 2019 -
On August 15, 2019, the brand-new basketball court at Newhouse Park officially opened!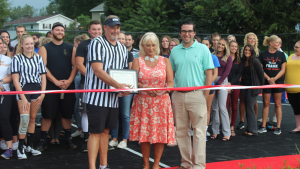 Beginning early 2019, DNA worked with the Delmont community to restore the basketball court at Newhouse Park for everyone to enjoy. We are hopeful that it will encourage people of all ages to get out and have fun on the court for years to come!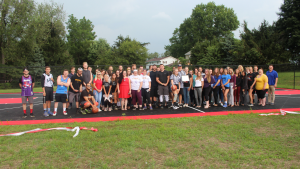 The ribbon-cutting ceremony, with Mayor Alyce K. Urban, began at 3:30 p.m. At this time, it was also declared that August 15 is now known as DNA Day throughout the Delmont community. The proclamation stated: "Now, therefore, be it proclaimed, that the 15th day of August 2019, is hereby proclaimed as Dedicated Nursing Associates Day." We are so honored to be recognized throughout the community in this way.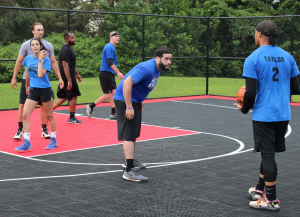 After the ceremony, the tournament began. We had eleven teams of DNA employees as well as outside guests come out to the court. They played 8-minute games, knocking teams out of the bracket until one team came out on top! We had a great show of support attend the tournament from DNA, as well as the Delmont community. The tournament was a great way to honor the opening of the court and for everyone to show off their basketball skills!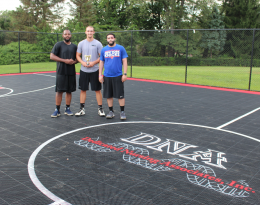 Thank you to all the teams that participated in the tournament, and to everyone who attended and showed their support! We all had a great day!
Congratulations to our winning team, Cookies and Kareem!
To read the article written by the Tribune-Review and Murrysville Star, click here.
To read the article written by the Penn-Franklin News, click here.