By joining forces with Dedicated Nursing Associates (DNA) as one of our Premier Staffing Partners, you will have the opportunity to staff at our exclusive facilities across the United States. By becoming one of our Premier Staffing Partners, you can maximize your revenue and your geographic footprint by working hand-in-hand with DNA and our MSP clients.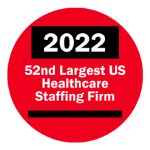 Now Accepting Premier Staffing Partners for our MSP Program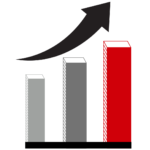 Grow your business without the need of a sales team! We have long term care, rehab, and hospital locations available.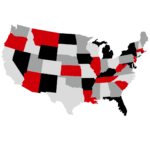 With clients in 50 states to choose from, your opportunities grow exponentially with our team.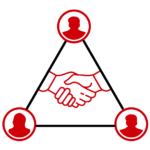 Our exclusive client relationships provide exceptional experiences and extensive support/communication for your caregivers while on assignment.
Average confirmation of assignment time
Fastest confirmation of assignment time
% of current partners that came from referrals
Why choose DNA's Managed Service Provider Program?
Exclusive team to communicate with and handle your submissions
Tremendously fast turn around time from submission to confirmation of assignments
Efficient and effective credentialing process
No ranking systems, so every partner has the same opportunities
Immediate access to new markets - we hold the Nurse Staffing Agency Licenses for each state

Check out our pamphlet for more information on DNA's Premier Staffing Partnership!