Managed Service Provider (MSP) Partnership
Streamline all your staffing needs through one firm
Tired of calling multiple vendors to fulfill your shifts? By selecting DNA as your Managed Service Provider (MSP), communication will be streamlined to handle all staffing issues. Finding replacement staff can be burdensome, time-consuming and costly. However, by selecting DNA as your MSP, we'll handle all of your scheduling needs by fulfilling your shifts with our Travel/Contract and local Per Diem nurses. If there's an unexpected cancellation, DNA, along with our Premier Staffing Partners, will work to fill the vacancy as quickly as possible. After your scheduled shifts, you'll receive one weekly invoice, simplifying your billing process and back-office functions.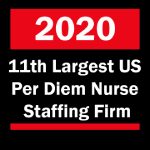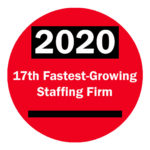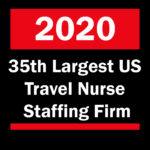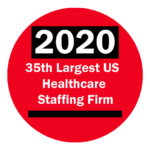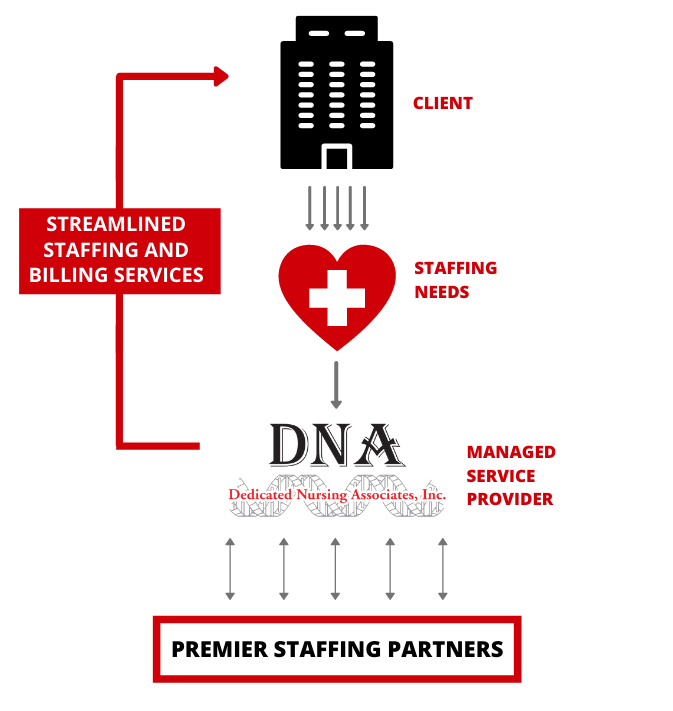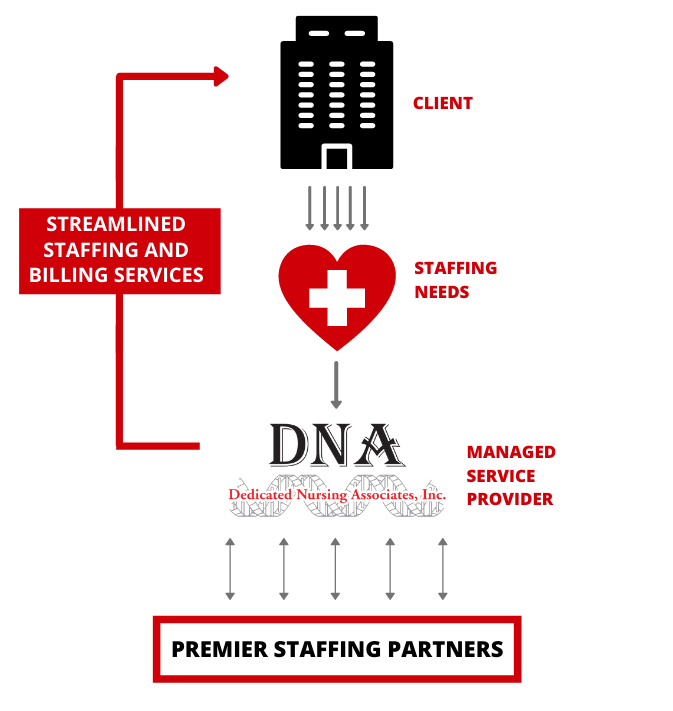 What Some of Our Clients Have Said About Us:





Interested in partnering with DNA? Fill out the form below.
DNA Named 11th Largest US Per Diem Nurse Staffing Firm in the US 2020
DNA Named 35th Largest US Travel Nurse Staffing Firm in the US 2020
DNA Named 35th Largest US Healthcare Staffing Firm in the US 2020
DNA Named 17th Fastest Growing Staffing Firm in the US 2020
DNA Named 22nd Fastest Growing Staffing Firm in the US 2019
DNA Named 11th Largest US Per Diem Nurse Staffing Firm in the US 2019
DNA Named 37th Largest Healthcare Staffing Firm in the US 2019
DNA President and CEO Added to Staffing Industry Analyst Staffing 100 North America List for 2019
DNA Named 45th Largest Healthcare Staffing Firm in the US 2018
DNA Named 12th Largest Per Diem Nurse Staffing Firm in the US 2018
DNA Named 5th Fastest Growing Staffing Firm in the US 2018
DNA Named 13th Largest Per Diem Nurse Staffing Firm in the US 2017
DNA Named 4th Fastest Growing Staffing Firm in the US 2017
2017 North American Staffing 100
DNA Named 2nd Fastest Growing Staffing Firm in the US 2016
DNA has earned the Joint Commission's Gold Seal of Approval
Member of the Pennsylvania Homecare Association
Licensed with the Pennsylvania Department of Health
Certified Partner with the Council on Aging
Member of the National Association of Travel Healthcare Organizations
Joint Commission, PHA, PA Department of Health, COA