New Corporate Office Building Construction Begins
June 9, 2016 – Employees of Dedicated Nursing Associates, Inc. (DNA) excitedly gathered at the construction site of their new energy efficient office building in Delmont, Pa. this past Thursday.
DNA began as a local medical staffing firm with its corporate headquarters in Murrysville, Pa. and has grown into a national company that has expanded into all 50 states. They just celebrated their 10th year in business this year. DNA hires healthcare professionals on a daily basis but this new 23,000 square foot building will generate an estimated 100 additional office jobs to Westmoreland County in the next three years.
The new building will have several "green" features such as advanced lighting technology, electric fueling stations for energy efficient cars, solar panels and many more eco-friendly initiatives. The building will be surrounded by large glass windows to provide a plethora of natural light.
Along with the many "green" features of the building, there will also be a state-of-the-art training center that will be designed specifically for nurses and nurse's aides. The training will be "hands on" with rooms that simulate real-life situations and how to care for those in hospitals, long term care and those receiving in home care.
"We are very excited about the rapid growth of DNA and we are pleased that our new building will bring an abundance of new jobs to the local community. As we expand into in all 50 states, it is great that we can keep our corporate headquarters in Western, Pa. We are always hiring healthcare professionals, whether that be Registered Nurses, Licensed Practical Nurses, Certified Nursing Assistants or Non-Certified Aides, but it will be great to offer so many job opportunities for office professionals as well," says President & CEO, Craig H. Fusting.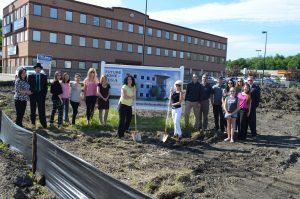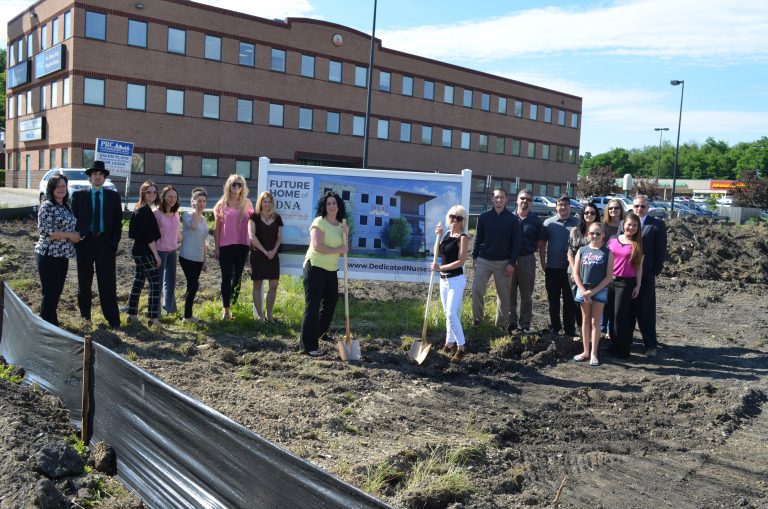 Building designed by Mike Bliss, Kudravy Architects, llc and is being constructed by Cavcon Construction.