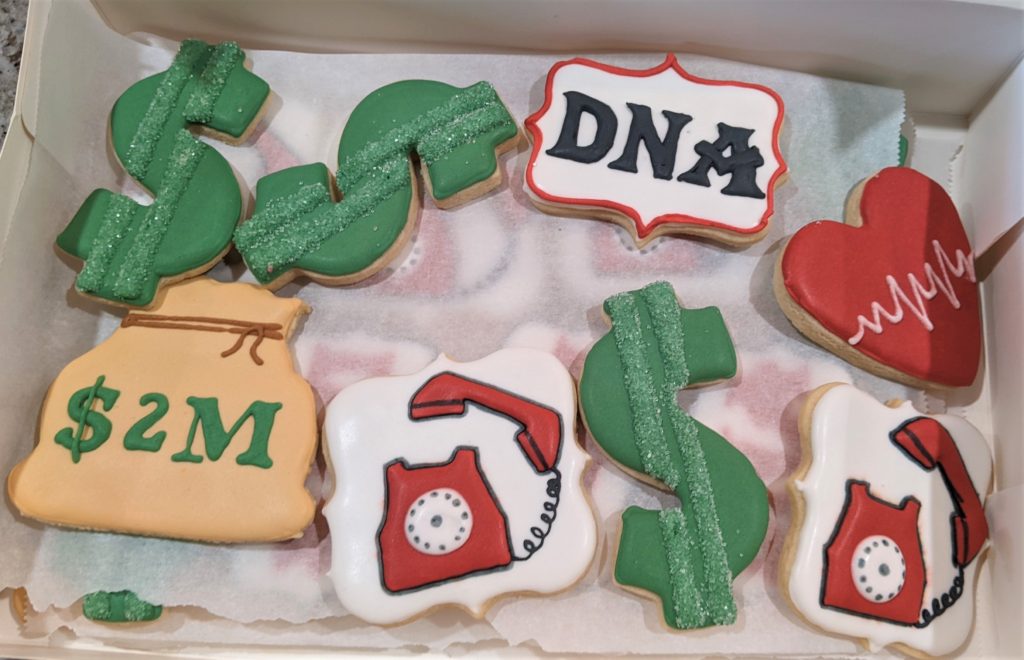 June 3, 2022 – The National Sales Office held its annual luncheon on Friday, June 3rd, 2022, to recap the team's successes and achievements over the past year. DNA's Vice President of Sales, Mandy Z., congratulated her team on an outstanding year. The top three account executives were recognized and awarded with some fabulous prizes. The Annual Sales Luncheon has been a way to recognize our Sales Team and all their outstanding efforts. It also serves as a way for the team to set personal goals and team goals for the upcoming year.  
Please join us in congratulating our three top account executives on winning this year, Jen F., Jared K., and Ian B.! Our top winner, Senior Account Executive Jen F., won a Caribbean Getaway, followed by Account Executive Jared K., who won a Smart TV, and Assistant Manager Ian B., who took home a new Bluetooth Speaker.  
Our Contract Team has also worked tremendously hard this year, earning #1 on the leader board renewing Medical Staffing Agreements (MSAs) with clients! Christopher B., Contract Administrator, was awarded this year with an HP Laptop.  
A huge thank you goes out to the entire National Sales Office for their hard work and dedication to Dedicated Nursing Associates, Inc.!