8th Annual DNA Charity Golf Classic
On September 13th, 2023, DNA Charities, Inc. presented a check for $40,000 to the UPMC Children's Hospital Foundation, bringing our lifetime donation total to over $183,000!  
This donation was made possible by our 8th Annual DNA Charity Golf Classic held on Friday, June 16th at Meadowink Golf Course in Murrysville, PA. The outing was open to two flights and brought in 201 golfers and 40 sponsors! 
During our charity golf outing, golfers got the chance to participate in on-course games, a 50/50 drawing, and a basket raffle that featured signed Penguins gear, admission passes to a collection of Pittsburgh museums and activity centers, and gift cards to over 20 restaurants and bakeries across Westmoreland and Allegheny County!
All proceeds from the games and raffles were added to our total donation to the UPMC Children's Hospital Foundation.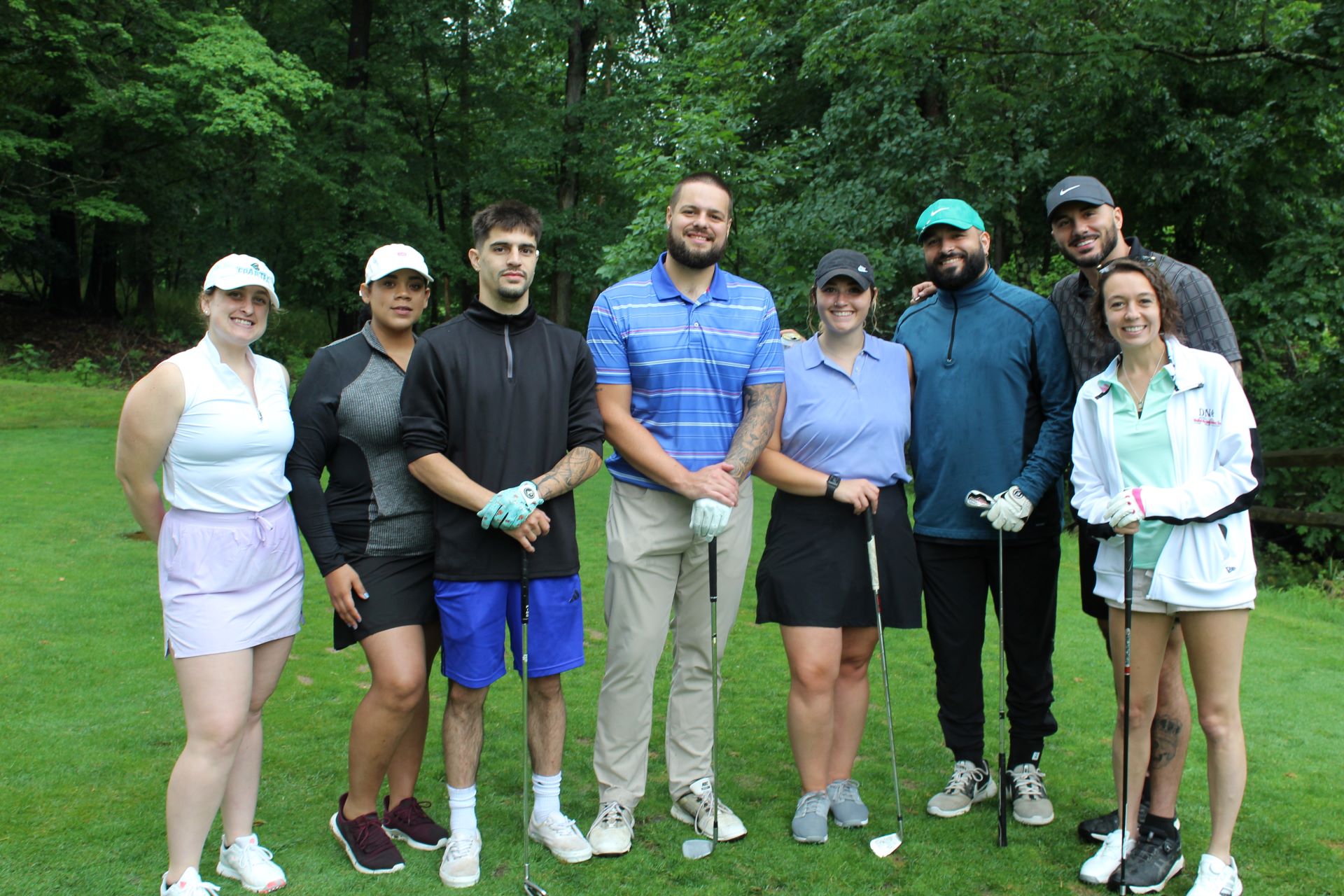 This year's golf outing began with registration for Flight #1. Before heading out onto the course, golfers were given goodie bags, and a chance to purchase some mulligans and raffle tickets.
Both flights got the chance to compete in a Hole-in-One contest with the grand prize being a brand new car! For Flight #1, Hillview Motors sponsored Hole 7 with a brand new Jeep. For Flight #2, Smail Auto Group sponsored Hole 7 with an all-new Buick.
Flight #1 golfers teed off in the morning and had the opportunity to showcase their skills in a Longest Drive and Closest to the Pin contest. Following the round, golfers headed to the pavilion for the basket raffle and a delicious lunch, courtesy of Rizzo's Malabar Inn, accompanied by a live music performance by Life of Brian.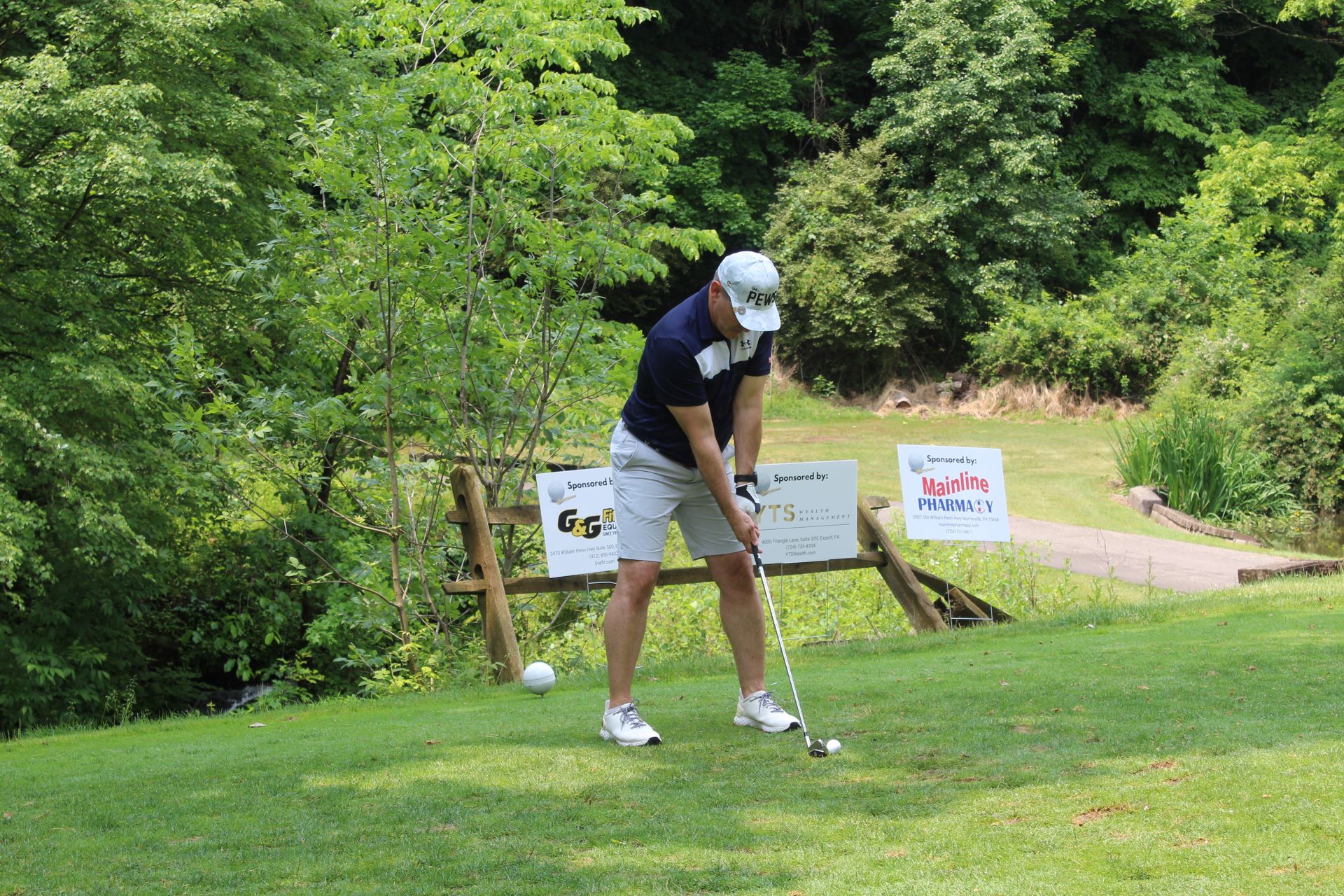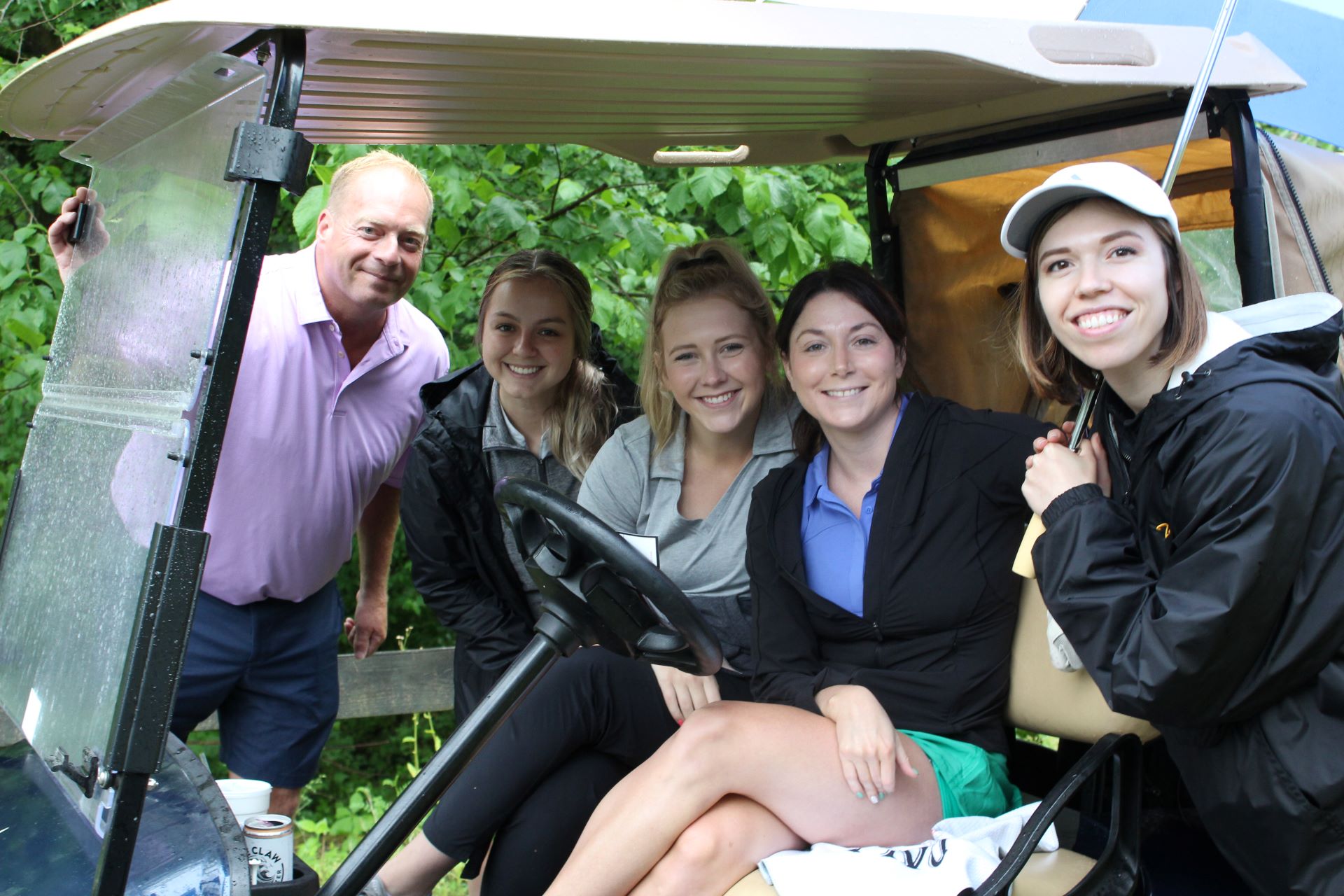 In the afternoon, Flight #2 golfers took to the course and also had the chance to showcase their skills in the Longest Drive and Closest to the Pin contest. Once the round concluded, the golfers gathered for their chance at the basket raffle, followed by dinner provided by Rizzo's Malabar Inn. To cap off the evening, DJ Joe entertained attendees with his lively musical performance.
DNA Donates $40,000 To the UPMC Children's Hospital Foundation
When we visited the UPMC Children's Hospital to present our $40,000 donation, representatives from the Foundation took us on a tour of the hospital, allowing us to see how our contribution benefits their efforts.
During the tour, Lauren and Michelle led us through the hospital and showed us ways our donation allows them to fund programs, build rooms, and purchase supplies that help make patients visits and stays more comfortable. The Foundation has implemented music and art therapy programs for children to relax and learn a new skill, an MRI simulator to help patients prepare for unfamiliar medical procedures, and playrooms specifically created for patients' siblings! The thoughtfulness and attention to detail that goes into each of these initiatives is remarkable! 
We are grateful to assist the UPMC Children's Hospital Foundation in the mission to ensure excellence in patient care, teaching, and research. Our Charity Golf Classic is the Foundation's largest donating golf event, and we hope our charity golf outings will continue to be a successful way to give back to the Foundation and show our appreciation for all that it does. 
DNA Charities, Inc. appreciates all who golfed, sponsored, or donated to our 8th Annual Charity Golf Classic! We are looking forward to our next charity golf outing and cannot wait to see everyone out on the course next year! 
See you then!