October 13, 2020 – On Friday, October 9, 2020, our team presented a check donation for $31,000 to the Children's Hospital of Pittsburgh Foundation! This record-breaking donation was made possible through our 5th Annual Charity Golf Outing.
On August 21st, we held our Charity Golf Outing at Meadowink Golf Course in Murrysville, PA. We broke our record this year with more golfers, sponsors, and a higher donation than ever before! We had 149 golfers and 14 sponsors at our event. In addition to golfing, attendees also had the option to participate in a basket raffle, 50/50, multiple contests throughout the course and a hole-in-one contest.
This year, we had a hole-in-one winner! Chris T. got his first-ever hole-in-one on hole number 7 and won a Cadillac XT5! Smail Auto sponsored our hole-in-one contest and said "this is the first time in over 30 years that someone actually won!" Thank you to Smail Auto for sponsoring and helping our event to be a great success.
DNA is hopeful that our donation will help the Children's Hospital of Pittsburgh Foundation continue its mission to provide excellence in patient care, teaching and research. Thank you to the Foundation for all that you do for our community.
Thank you to all who participated, sponsored or donated to our 5th Annual Charity Golf Outing! We are looking forward to our 6th Annual Charity Golf Outing and cannot wait to see everyone out on the course!
Donation Totals:
2020 - $31,000
2019 - $22,000
2018 - $11,000
2017 - $5,200
2016 - $2,700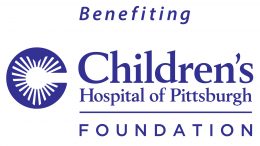 $
Donated to the Children's Hospital of Pittsburgh Foundation