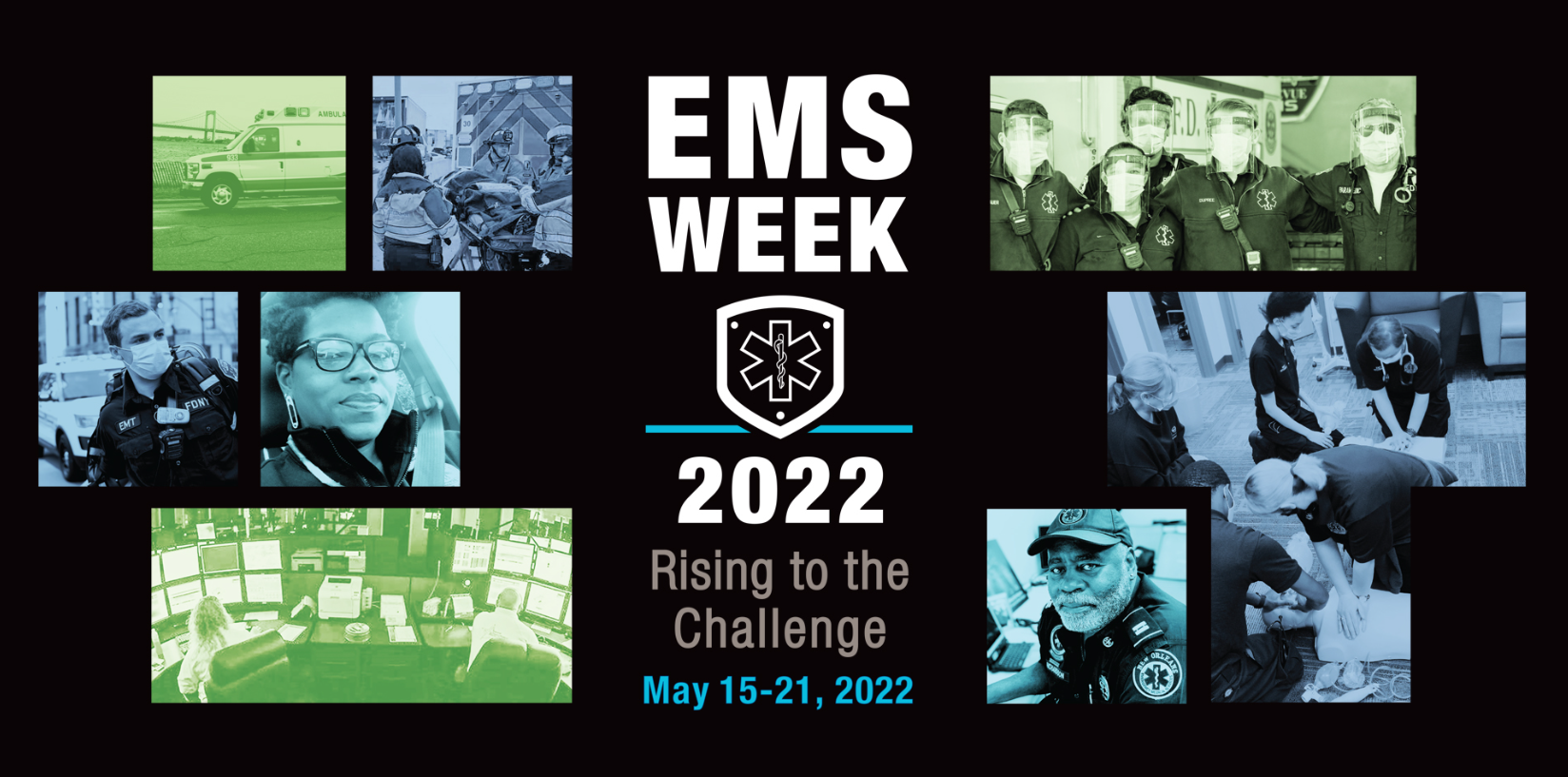 Happy Emergency Medical Services Week!
May 15, 2022
During the week of May 15th to May 21st we are celebrating EMS Week in order to recognize the efforts and contributions of Emergency Medical Service practitioners.  EMS Week is presented by the American College of Emergency Physicians (ACEP) in partnership with the National Association of Emergency Medical Technicians (NAEMT) to lead EMS Week activities.  The theme for this year's EMS Week is Rise to the Challenge.
ACEP was a key proponent in establishing EMS Week as President Gerald Ford designated November 3-10, 1974, as the first "National Emergency Medical Services Week."  This continued until 1978 and was then reestablished in 1982 by ACEP.  In 1992, EMS Week was moved to the third week in May in order to separate itself from Fire Prevention week in October.
For each of the six days celebrating Emergency Medical Service practitioners there will be a specific theme.  Those planning activities in their communities for these days are encouraged by ACEP and NAEMT to base their activities around the following:
• Sunday, May 15: Health, Wellness, and Resilience Day
• Monday, May 16: EMS Education Day
• Tuesday, May 17: EMS Safety Day
• Wednesday, May 18: EMS for Children Day
• Thursday, May 19: Save-A-Life Day (CPR & National Stop the Bleed Day)
• Friday, May 20: EMS Recognition Day
DNA would like to celebrate the efforts of all EMS service practitioners.  We greatly appreciate all that they do and sacrifices they make to help others in times of emergency.  For some creative ways that you can help celebrate and honor EMS practitioners visit NAEMT for ideas and activities.